Poster for a Loyal Crew gig celebrated during election time. Print on originals ballot papers.
---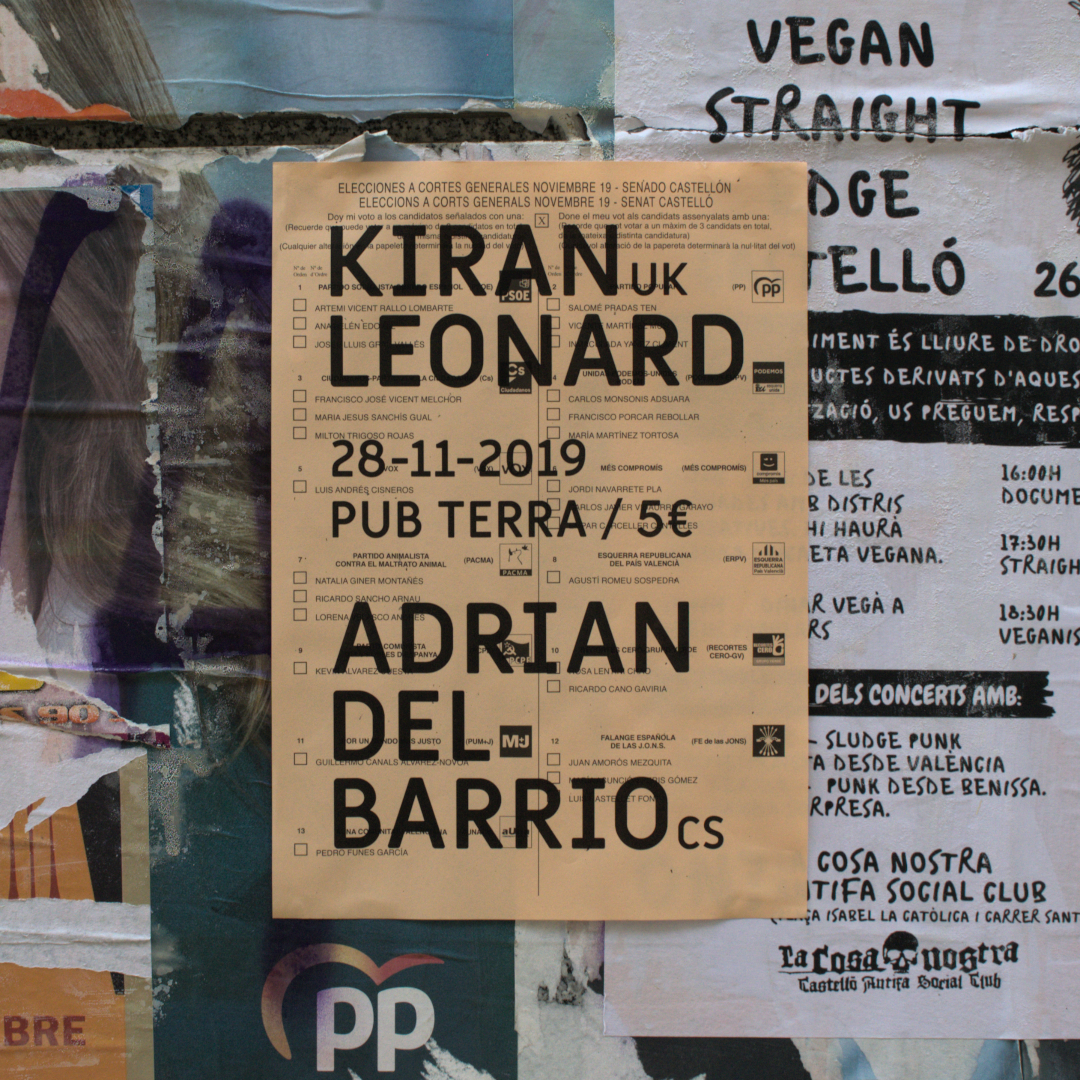 ---
The intention of these posters was to express the disenchantment and contradictions that I encountered in my environment and also with myself regarding politics and going to vote.
Using salmon ballot papers was the means of expressing these things. 
---